Petr Sedmera Award
Petr Sedmera award is presented annually for outstanding work published in the area of nuclear magnetic resonance in memory of Petr Sedmera, a renowned scientist who greatly contributed to the development of the field. In the years 2010 - 2014 this price was joined with the category of mass spectroscopy as the Vladimír Hanuš and Petr Sedmera award, but has been awarded separately since 2015.
Competition conditions and rules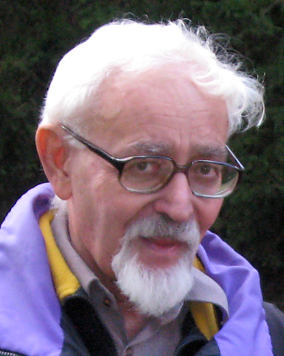 Petr Sedmera (1942-2010) was born in Pilsen to a family of teachers. He graduated in 1964 from University of Chemistry and Technology in Prague and went on to work at a special inorganic chemistry laboratory in Řež focused on hydride synthesis. In 1967 he transferred to the Institute of organic chemistry and biochemistry where he started working in the Laboratory of spectroscopic methods with nuclear magnetic resonance which became his lifelong passion. During his years at the institute he was among other things conducting structural studies on alkaloids collaborating with professor prof. Šantavý from Olomouc University. Alkaloids, above all ergot alkaloids, morphinans and many others became his greatest field of interest and he became a world-known expert in this field. He also started developing computational methods that were at that time still in their humble beginnings. In 1971 he transferred to Microbiology institute of AS CR where he was assigned to start and develop the then barely known spectral structural methods for analysis of natural substances and microbial matabolites. He had already prepared his candidate dissertation titled "Shielding effects of polar groups in NMR" but was not allowed to defend it. He did not succumb to human venom and stupidity and went on working relentlessly and successfully. As an example serves his major contribution to discovery and description of the only originally Czechoslovakian antibiotics Mucidine that was used clinically as antimycoticum. First after 1989 was he finally allowed to defend his candidate thesis and in September 1990 he was appointed manager of the Spectroscopy analysis laboratory at MBI which he lead until 2006 and where he worked with zeal to his death in 2010. Besides his laboratory work he also enthusiastically dedicated his time to society activities – he was active in the Czech chemical society where he was also a board member. In 1995 he was awarded the highest prize of this society, the Petr Hanuš medal.